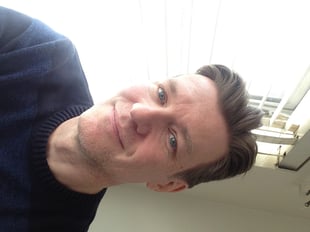 ANIMAFEST PRO | ANIMAFEST SCANNER VI | SIMPOZIJ O SUVREMENOJ ANIMACIJI | ANIMAFEST SCANNER VI - PANEL 2: ANIMACIJA I LIKOVNE UMJETNOSTI
Javni izložbeni prostor ASIFAKEIL - 100 instalacija o umjetnosti animacije - Stefan Stratil
A case study on Asifakeil, ASIFA Austria's showroom at the Museums Quartier Vienna founded in September 2007. Over the course of 11 years Austrian and international animation artists had the possibility to present their work in this very prominent public area surrounded by some of Austria's most important art museums. Strictly dedicated to the combination of animation and fine arts the small, wedge-shaped off-space (Keil is the German word for wedge), presented an iridescent range of creative solutions. At a time when animation was not as established in galleries and museums as it may be today, the unusual architectural form of the Asifakeil induced surprisingly unusual exhibitions, each one very different to the ones before.
Austrian animators like Veronika Schubert, Christoph Steffner or Paul Wenninger, as well as international artists like Momoko Seto, Nikita Diakur, Reka Bukcsi, Lei Lei, and many others took the possibility to exhibit their artistic views in very specific and unique installations. Their approaches turned out to be analogue or digital, traditional, avant-garde, documentary, mostly practical research or a mixture of it all. Having had the honour to curate all of these wonderful animation art installations and thus knowing them from scratch, I will give an overview of the incredible possibilities that animation art implies by using the rich photographic documentation of the Asifakeil exhibitions as well as examples of the animations screened or projected within the installations. I'll share background information on the artists' intentions and approaches and give an insight to the practical side of showing animation and fine art in a small public space gallery.
Stefan Stratil was born 1963 in Vienna. He studied Experimental Design/Animation with Maria Lassnig at the University of Applied Arts Vienna, and graduated in 1992. He made short animations; various commercials for TV and cinema, scriptwriting, illustrations and comics for international magazines and advertising. Since 2004 he is President of ASIFA Austria (Association internationale du film d'animation), ASIFA treasurer and member of the ASIFA Executive Board. He is also a curator of Asifakeil, an animation-based art showroom at the Museumsquartier/Vienna. He teaches animation at Webster Vienna Private University and Webster University St. Louis/USA.