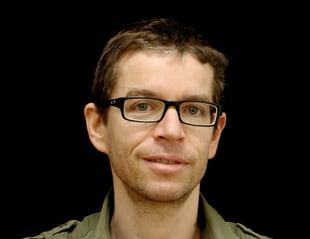 ANIMAFEST PRO | ANIMAFEST SCANNER VI | SIMPOZIJ O SUVREMENOJ ANIMACIJI | ANIMAFEST SCANNER VI - PANEL 3: ANIMACIJA I (VIRTUALNA) STVARNOST
Izazovi u dokumentarnom VR-u - Reinhold Bidner / gold extra
The Austrian collective gold extra established a wide range of artistic works in various fields such as fine arts, performance, music, interactive media, concept art and animation in the last nearly 20 years. A current main goal of their artistic research is the attempt to translate these diverse interests into new technologies (e.g. environments in Virtual or Augmented Reality) and into contexts and art foms, which are less well established in the art world. In a collaborative artistic research process with University of applied Sciences Upper Austria and with a focus on artistic interaction concepts, in 2018 gold extra had the chance to transfer three of their existing Interactive Documentaries into the Virtual Realm. In his practice based talk gold extra member Reinhold Bidner will present some of the experiences, challenges, strengths and lessons learned in this transfer process.
Reinhold Bidner was born in Salzburg/Austria. He studied at the University for applied sciences and technologies in Salzburg, at Duncan of Jordanstone College of Art and Design, Scotland, Dundee (Animation and Electronic Media) and he finished his studies in Berlin. Until 2006 he was key researcher at the Ars Electronica Futurelab in Linz in the field of time based Media. Since 2007 he is a freelancer in animation, games and media art, either as an individual or as a member of the art collective gold extra. Currently Reinhold lives in Vienna and Salzburg and teaches at Art University Linz in the fields of animation, motion graphics and interactive video. He received various prices (for example: Federal Chancellery of Austria´s Outstanding Artist Award with gold extra / Media Art Award Salzburg with gold extra and 1n0ut), grants and residencies (for example: Cité internationale des arts Paris / Budapest Art Residency) for his artistic work, and exhibits nationally and internationally since 2001.
Austrian artist collective gold extra produces artworks in and in between Fine Arts, Performance, Music, Hybrid Media. They are engaged in constant research in innovative art forms to create the matching formal environment for their ideas. gold extra members have created a great number of projects that transcend the boundaries between Fine Arts, Game and Performance, and which have been presented at Film-, Media- and Game Festivals such as Ars Electronica Festival (AT), European Media Art Festival Osnabrück, A Maze Berlin International Games Festival, Festival d'Animation Annecy (FR), Games for Change Festival New York among many other Festivals, as well as at many international and national museums and galleries. 2019 gold extra will celebrate its 20 year anniversary. Current gold extra members are: Reinhold Bidner, Tobias Hammerle, Georg Hobmeier, Doris Prlić, Sonja Prlić, Karl Zechenter.