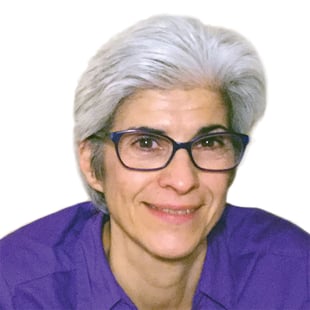 ANIMAFEST PRO | ANIMAFEST SCANNER V | ANIMAFEST SCANNER V - Panel 3: Animating Horror
Fantazijin "Night on Bald Mountain": fantastični horor u ranim Disneyjevim dugometražnim animiranim filmovima – Jorgelina Orfila (Texas Tech University, Lubbock, USA)
After watching Luis Buñuel and Salvador Dalí's surrealist silent film Un chien andalou (1929), Georges Bataille exclaimed that it proved "to what extent horror becomes fascinating, and how it alone is brutal enough to break everything that stifles." Deeply influenced by the horrors of WWI, Surrealism's revolutionary project was "the overthrow of rational thought and of the barriers between art and life" (Breton) by affirming the existence of the marvellous. Americans were introduced to a depoliticised version of Surrealism in the 1930s, the decade of the coming of age of horror as a film genre. In the US, Surrealism became quite a popular artistic movement in which the marvellous as an intrusion of the supernatural into the real metamorphosed into the fantastic, a dimension associated with dream and illusion.
Even though Surrealism and horror movies stem from European Romanticism's emphasis in the irrational and share its interest in gothic novels, folk tales, crime, monsters, the occult, mystery, and Satanism, the intersection of Surrealism's shock aesthetic and 30s horror movies has not attracted much scholarly attention (Lowenstein). This paper offers to explore those connections in the field of animation by concentrating on Disney's adaptations of European fairy tales. The studio's long-feature fairy tale movies are noteworthy for their villains and horrific scenes. As a result, two of them—Pinocchio (1940) and Sleeping Beauty (1959)—were included in the AMC list of "Best Animated Horror Films."
This paper focuses on the analysis of Modest Mussorgsky's tone poem "Night on Bald Mountain"—a musical description of a witches' Sabbath—in Disney's Fantasia (1940), and argues that the animation reflected the "fantastic horror" promoted by the popularization of surrealism in America in the 1930s. In so doing, this research aims to help elucidate the conditions for the production of horror in animation.
Jorgelina Orfila, PhD earned undergraduate degrees in art history in Argentina. From 1997 to 1999, she was a Lampadia Fellow in the Department of French Paintings at the National Gallery of Art, Washington D.C. In 2007, she earned a Ph.D. in art history from the University of Maryland. Her research interests include: Historiography of Art History, History of Museology, Art of the 1930s, Animation and Modern and Contemporary Art, Photography/ Photojournalism in the Interwar Period, Media Archaeology. Together with Francisco Ortega, she is working on a publication that will examine the intersections of animation and the fine arts in 20th and 21st centuries.