Le dictionnaire de Joachim / Joachim's Dictionary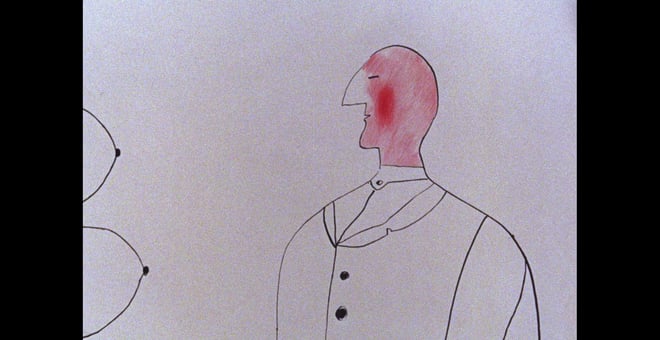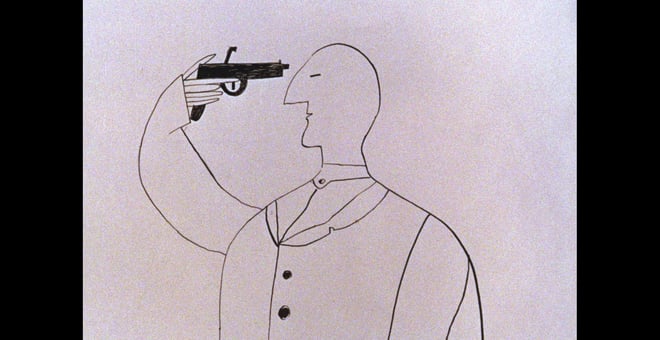 Le dictionnaire de Joachim / Joachim's Dictionary
Walerian Borowczyk
France / 1965 / 9' 0''
Projections

Buy tickets
Saturday, 10. 06.,
Tuškanac Cinema, 17:30 h
Synopsis
Based on a sparse, singular design by Laurence Demaria (Ligia Borowczyk), Joachim defines twenty six words each beginning with a different letter from the alphabet. Borowczyk offers a succession of visual definitions which suggest a doomed attempt at mastering the absurdities of the world. Frequently hilarious, Joachim's Dictionary is Borowczyk at his most anarchic.
Master craftsman, dadaist prankster and unrepentant sensualist, Walerian Borowczyk (1923 - 2006) and his films have yet to be both fully discovered and appreciated. Having relocated to France during the late 1950s, Borowczyk produced a succession of startling, often comic short films that were as innovative as they were provocative. Not only was Borowczyk a trailblazer for fine artists working in film, but he also brought a keen, painterly eye to framing and editing objects, animals and bodies. Often, Borowczyk would place special emphasis on props, which often play vital roles in his highly visual approach to storytelling. A master at marrying film to both classical and electronic music, Borowczyk's approach to cinema harked back to both the silent days and even pre-cinema. A parodic, sense of earthy humour masks Borowczyk's distinctly moral sensibility, eager to satirise the corruption of institutions, whether they be feudal, clerical or bureaucratic. Prepare to be dazzled.