GRAND COMPETITION - FEATURE FILM | Otto Alder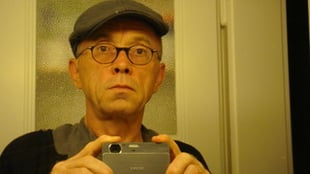 Otto Alder is working as a program curator and is serving at juries and selection committees for festivals. Starting off in animation, organising Stuttgart Int. Animation Festival (1987 till 1992), he later rendered his services as the director of the animation programme at the Leipzig Festival (1992–2005). Alder is co-founder and was co-director of Fantoche International Animation Festival (1994–2004). In addition he directed the animation programme at Black Nights Film Festival in Tallinn (1999–2002) as well as the Animation Festival Tough Eye in Turku (2001–2003). 2009 he was selected Honorary President of the Ottawa International Animation Festival. Besides creating his own films, photographs and installations, from 2002 to 2019 he was teaching history of moving images and animation history as professor at the animation department of Lucerne University of Applied Sciences and Arts and was the department's co-director from 2004 to 2010. He is member of ASIFA (director of board 1993–1998).
Furthermore Alder was founder and artistic director of Lucerne International Animation Academy 2009 (LIAA). In 2011 he became member of the Swiss Film Academy and APSA (Asia Pacific Screen Academy, Brisbane).