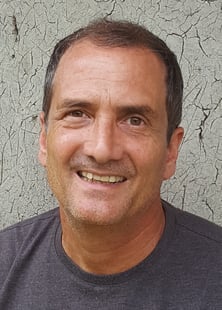 ANIMAFEST PRO | ANIMAFEST SCANNER VI | SYMPOSIUM FOR CONTEMPORARY ANIMATION STUDIES | ANIMAFEST SCANNER VI - PANEL 1: ANIMATION AND HISTORY
Rewinding Brazilian Electronic Animation from the 1980's: A Vanishing History - João Paulo Schlittler
As a tribute to the 100th anniversary of Brazilian animation, the 2018 Annecy festival offered a panorama of animated films and TV series from Brazil. However, rare examples of experimental animation were screened, under- representing pioneers, who despite the adversities confronted, created animation in a country that would rather import cultural products than invest in its own.
The 1980s were marked by an economic crisis that caused further damage to the Brazilian audiovisual business, already dismantled in the previous decade by the military regime. During the 1970s, the majority of Brazilian animators survived solely by producing commercials for advertising agencies. Since the turn of the millennium there has been a dramatic change to this scenario, evidenced by a production boom in the field. This shift has many reasons: controlled inflation, accessibility to digital tools, expansion of cable TV, government tax incentives to media players and artists. Many key creators involved in this renaissance of animation were experimenting with video-art, electronic media, computer graphics and alternative narrative forms at independent production companies during the 1980s and 1990s, working with directors that became part of the Retomada, a movement that marked the rebirth of Brazilian cinema since 1995.
Even though there is an extensive repertory of experimental animation produced by electronic media artists working at the intersection of fine arts and commercial film, distribution of auteur films in the 1980s was generally limited to film and video festivals, only reaching a wider audience in 1990s with the launch of MTV in Brazil. A significant part of this production had been output exclusively to videotape, unfortunately many videos have been lost, or worse: erased, a "common practice" at the time, due to the high cost of electronic media in Brazil. Luckily, some examples have been preserved in private collections and festival archives, particularly the Videobrasil digital library. This research intends to recover this "vanishing" history of late 20th century experimental electronic animation in Brazil, represented by artists and animators such as: Eder Santos, Sandra Kogut, Alceu Baptistão and Célia Catunda, key players in the introduction of digital animation and computer graphics in Brazil.
João Paulo Schlittler is a designer working in film, television and digital media since 1987 in the USA and Brazil. He holds a PhD in Design from Universidade de São Paulo (USP), a Masters Degree in Interactive Telecommunications from New York University and a B.A. in Architecture from USP. Since 2004 he is a Professor of Animation and Motion Graphics at the Department of Film, Radio and Television at USP's School of Communication and Arts, where he is the coordinator of ZOOTROPO, an animation studies research group. João Paulo headed the design department at TV Cultura in Brazil, was the Director of Broadcast and Interactive Design at Discovery Networks and Director of Graphics and Visual Effects at HBO.