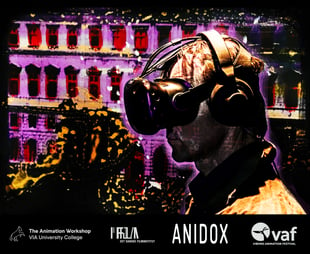 ANIMAFEST PRO | LECTURES, PRESENTATIONS
BEYOND REALITY
08/06 SAT Kulturno informativni centar (KIC) 10:00 h
IN ENGLISH, FREE ADMISSION.
MARC BERTRAND: SPACE... THE FINAL FRONTIER
URI KRANOT: ANIDOX VR
Since the advent of new interactive media, creators must constantly re-evaluate the space they want to offer viewers in their work. From theater to games, traditional animation, stereoscopy, VR, AR and multimedia installations, the questions remain the same; What is the experience offered by medium that one wishes to employ? What space or role does the author wish to offer in his work to the user? What will remain imprinted in the spectator? As a producer for over twenty years at the NFB, these are the questions Marc Bertrand asks himself for each of his productions. The answers are becoming more complex.
Uri Kranot, main tutor of AniDox:Lab will present recently established VR Awards at ANIDOX.