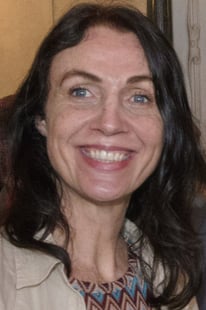 ANIMAFEST PRO | ANIMAFEST SCANNER VI | SYMPOSIUM FOR CONTEMPORARY ANIMATION STUDIES | ANIMAFEST SCANNER VI - PANEL 2: ANIMATION AND FINE ARTS
Motion-Time-Space. From Moving Image to Moving Architecture - Martina Tritthart
The close relationship of experimental animation and kinetic art provides an inspiring background for the design and realization of kinetic façades in architecture. Already early experiments in film by Marcel Duchamp, Viking Eggling, Walter Ruttmann, and Man Ray, to name only a few, were not mainly about the examined objects but rather about composing motion with rhythm, forms, and moving figures. Paradigmatic artists like Norman McLaren, who accentuated the emphasis of the movement that can be experienced between the frames, rather than in the drawings themselves, and Len Lyle, who underlined the significance of kinetic art for designing patterns of motion, rather than creating objects to look at, contributed with exemplary work to this interdisciplinary field. The kinetic artwork of Martha Boto, Gianni Colombo, and Gruppo MID are only a handful of cases that demonstrate the variety and spectrum in composing animated spatial motion.
Their works are precursors of contemporary art by collectives like Art+Com Studios and United Visual Artists, who are shifting their focus from the analogue to the digital with virtuosity. Kinetic art, science, and technology were already interwoven from the beginning of the early 20th century and since then have had a strong impact on architecture, in particular on its visual skin, the media façade, which can today not only change its appearance through 2D imagery but also in its shape, with 3D interactive voxel (volumetric, pixel) and mechanic structures. These far-reaching technologies raise conceptual questions related to aesthetics, structure, and content. Animation in its literal sense is able to breathe life into the facade of the future. By doing so it lays out very concrete possibilities and developments in the unfolding field of enhanced and augmented realities beyond the electronic screen.
Martina Tritthart works as an artist, curator and researcher in Vienna, Austria. Her work includes installation and media-art, as well as filmmaking. It has a prominent focus on light as a medium, related to the perception of spaces. She completed her PhD at the University of Technology in Graz and teaches since 1999. As assistant professor she worked at the Institute for Spatial design at the TU Graz and in the programme "Space & design-strategies" at the University of Art and Design Linz. Currently she is a lecturer at the FH Joanneum - University of Applied Science and the FH Burgenland - University of Applied Science.