Grand Competition Selection Committee | André Eckardt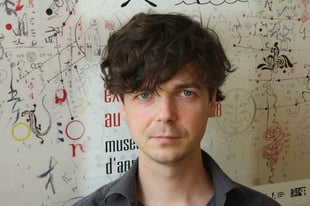 André Eckardt, born 1973 in Berlin, lives and works in Dresden. While studying English language and literature, he spent one semester in England, where the experimental film programme at the Brighton Cinematheque "ruined" him forever. For his graduate work, he focused on the film Institute Benjamenta and the animation short films by the Brothers Quay. After completing his studies, he was responsible for a retrospective and an artist's talk with the Quays, as well as with the German puppet-animation film legend Kurt Weiler at the Filmfest Dresden. This gave him his foothold on the German film scene.
For years thereafter, Eckardt has been the coordinator of the UNIcert foreign language certification system for universities. In 2005, together with the German Institute for Animated Film and CineGraph Babelsberg, he organised the conference for the Society for Animation Studies in Dresden called "A Divided Art? Animation in Germany and Europe". At the same time he also began working as a research assistant at the German Institute for Animated Film in Dresden, and was appointed managing director in 2008.
Time after time, André Eckardt also works freelance for the Filmfest Dresden, Dresdner Schmalfilmtage and Videoabend Dresden – Forum for Video Art and Experimental Film. In addition, he has written a large number of publications on the subject of animated film.