Grand Competition Selection Committee | Abi Feijó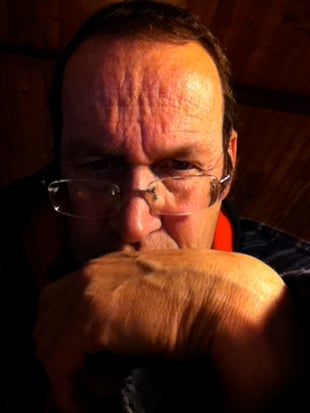 Abi Feijó is animation director, producer and teacher, born in Braga, Portugal in 1956. Oh que Calma (1985) is his first film made during an internship at the National Film Board of Canada. He founded the studios Filmógrafo (1987) and Ciclope Filmes (2002) where he directed the films: A Noite Saiu à Rua (1987), Os Salteadores / The Outlaws (1993), Fado Lusitano (1995) and Clandestino / Stowaway (2000) and produced Regina Pessoa's films: The Night (1999), Tragic Story with Happy Ending (2005) and Kali the Little Vampire (2012). He taught at the Universidade Católica do Porto, the Tainan National University of the Arts (Taiwan), Universidade do Algarve and Escola Superior Artística do Porto e de Guimarães and he also led several animation workshops with children and young people in several countries.
In 2007 he collaborated on the development of the interactive manual Teaching with Animation (www.animwork.dk/twa). He created the Animation House (2000) and Quinta Imagem (2012), two cultural associations. He was also the ASIFA president (2000-2002) and ASIFA workshop group vice-president (1995-2000). Feijó is currently producing Amelia&Duarte, a pixilation film by Alice Eça Guimarães and Mónica Santos, as well as Regina Pessoa's new project Uncle Thomas and the Accounting of Days, and is currently developing a project to create a small Animation Museum.